[ad_1]

Snapchat is today launching Snapchat for Web, a browser-based app for users to access the messaging platform without picking up their phones.
It will allow users – at first just Snapchat+ subscribers in the UK and elsewhere – to access the social media company's calling and messaging features online.
The company said it plans to roll out the feature – which involves logging in at web.snapchat.com with a web browser such as Chrome or Firefox – for all users "soon".
While only the major messaging features will be immediately available on the web app, including Snaps, Lenses for video calls should be added soon.
The move suggests that the age profile of Snapchat's user base is changing, as browser-based apps are typically preferred by desktop and laptop users.
Roughly 80% of Snapchat's advertising audience profile is aged 18 and over, according to DataReportal, with rival app TikTok now growing the most with under-18s.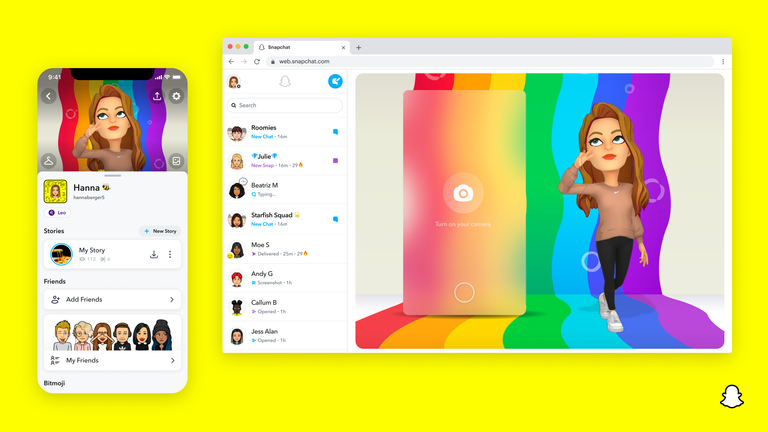 Snapchat said the move was driven by "so many in our community spending more time online, whether it is for remote learning or working, streaming or just plain browsing".
"We saw a huge opportunity to make it easier for our community to stay connected throughout their day and we cannot wait to bring our favourite fundamental Snapchat capabilities to the web," Snapchat said.
The web app's safety measures include a privacy screen that hides the Snapchat Web window and users' conversations if they click away for another task.
[ad_2]

Source link